Year: February 2019
Instrumentation: Large Chamber Ensemble (ten players)
Duration: 8:00"
Performance History: Commissioned by the CRASH Ensemble for the New Music Dublin Festival 2019. Premiered 02/03/19 at the National Concert Hall in Dublin. Subsequently released on new music::new Ireland four by the Contemporary Music Centre Ireland. Available on bandcamp here.
Journal of Music article about the festival.
About: Engines of Babel is inspired by the Biblical account found in Genesis 11 of the tower built by man to reach into the heavens, to contend with God. I wanted to explore the raucousness and chaos that can be achieved with a large chamber ensemble, and this seemed the appropriate topic. The work begins with the clanging and hissing sounds of industry as grunting, cantankerous gestures rumble in the low registers of the group. The ceaseless motor of the woodblock and toms drives the music on with a restless energy, until it overreaches itself and collapses in a confused heap. The rallying cry of the woodblock to take up tools again and unite is increasingly ignored until construction is abandoned.
"The standout piece was Anselm McDonnell's Engines of Babel which wrapped up the concert. This positive assessment is no doubt due in part to base cravings for some element of drama which McDonnell managed to supply in an equally base fashion. After a barrage of percussion at the beginning, the air was literally let out of this composition from the mid-point onwards by having percussionist Alex Petcu manipulate a balloon producing a rubbery, hissing sound. At the point where the air was about to be depleted, Petcu suddenly popped a balloon with his feet, producing a momentarily disorientating effect as nobody could see where the bang came from. This trick may well be a one-off gimmick but it worked and fitted in with the overall sense of anarchic freedom which differentiated this piece from the other items on the programme."
Adrian Smith, Journal of Music
"Unafraid of drama, the closing work by Anselm McDonnell, Engines of Babel, showed an emerging composer with a great deal of confidence and promise. With its monumental opening, this engaging piece bristles with energy, the playing interspersed with the hisses and cries of the musicians as the sonic textures build." Michael Lee, GoldenPlec
Awards: This piece received an Honourable Mention in the Beyond Boundaries Call for Scores in Bangkok, Thailand.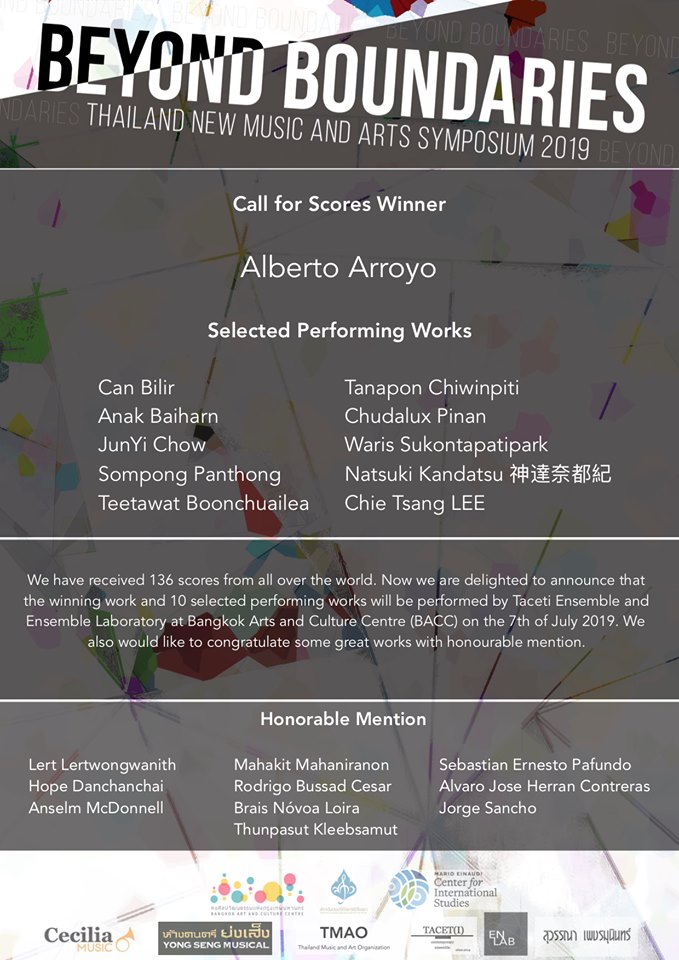 Navigate Chamber Works