I had the extremely rewarding experience in April of working with the Crash Ensemble, who premiered my large chamber piece Honnold at the New Music Dublin 2023 Festival. It was the culmination of two years of work with the group and I'm so pleased with how the project came together! The piece will feature on an upcoming release later this year.
I spent the rest of April/May working on two upcoming projects: Sometimes I dream of blue, for the NI Concert Band (part of Sound and Music's Adopt a Creator Scheme) and A Single Tree is not called a Forest, a commission from the TACETi Ensemble and the British Council. I'm very excited to be travelling to Bangkok during the first two weeks of June supported by ACNI and the British Council. I'll be working closely with TACETi, who will premiere the piece at the Princess Galyani Vadhana Institute of Music in Bangkok on 10th June, and then present a second performance in Chiang Mai on 19th June. The concert is a double portrait concert of music by myself and Thai composer Piyawat Louilarpprasert (my pieces The Anguish of John Paton for viola and VI Judas, Who Betrayed Him for guitar will feature). While I'm there I'll also be guest lecturing at PGVIM on Piyawat's Perform it Yourself Course.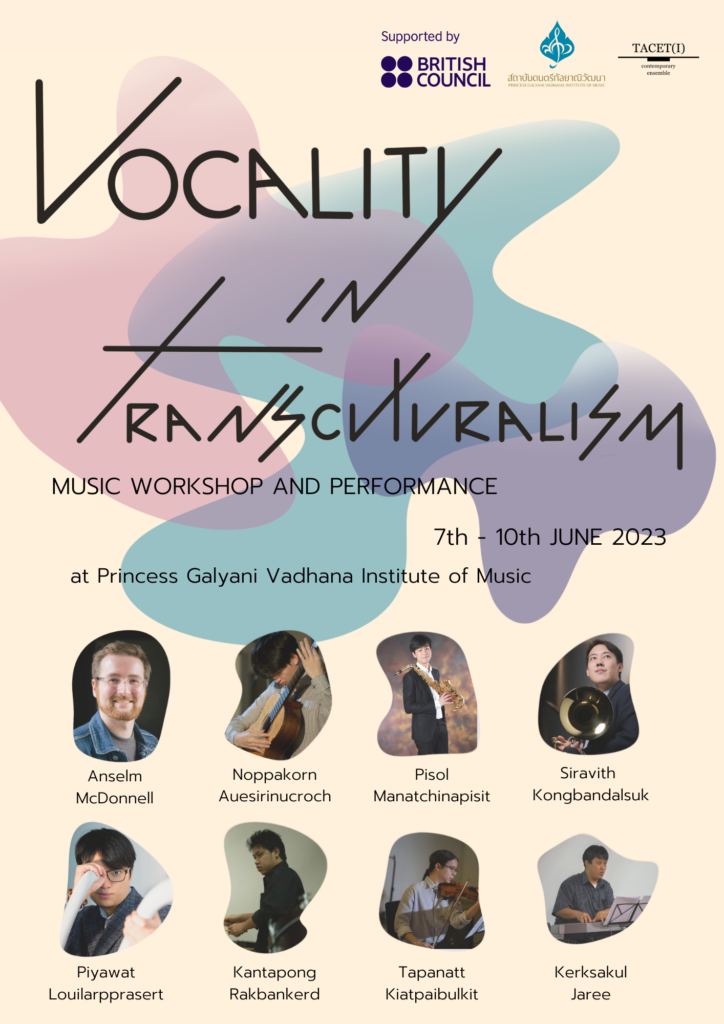 In May I was invited to speak again at the Hutchmoot UK Conference, run by The Rabbit Room USA. I delivered a workshop on Psalm-Singing Traditions in Scotland and Ireland, and a seminar on 'The Christian Artist in a Secular Space: Reflections on the Life and Music of Olivier Messiaen'. It was a lovely few days in Derbyshire.
Some upcoming events! In June while I'm in Thailand, the Cappella Caeciliana choir will premiere an older choral piece of mine: The Blue Bird, pairing it with the iconic Stanford setting. The concert, Celtic Connections, is on the 9th June in the Belfast Harbour Office and features a wonderful programme of new choral music from Ireland. Tickets available here. In early April I was awarded a month's residency in Paris by the CMC Ireland and the Centre Culturel Irlandais, and I'll be spending part of Oct/Nov 2023 in Paris working on a new project for guitar and soprano. Really looking forward to that, and more information on that project later this year.