Forthcoming interview on BBC Classical Connections with John Toal: April 12th 7pm.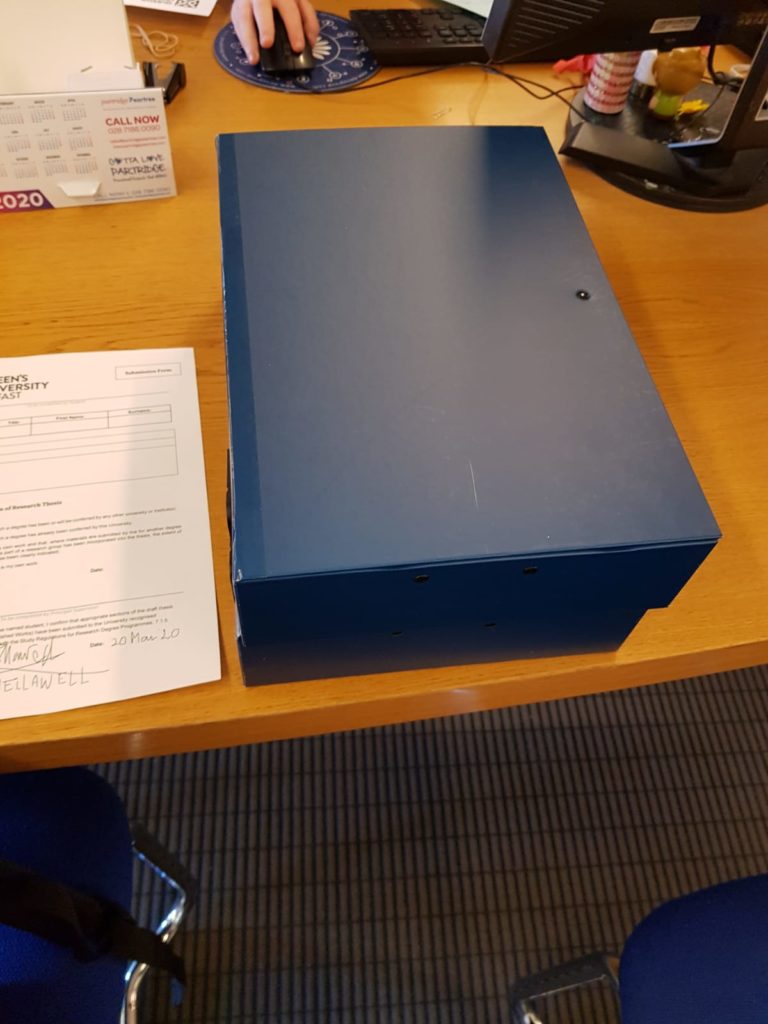 Rather rapidly and unceremoniously (before the printers and QUB fully shut their doors), I handed in my PhD portfolio. Such was my haste that I didn't have time to take a proper photo, just a shot of the boxes that contain 3.5 years worth of work. Phew! The list of people I want to thank is genuinely longer than my arm: if you have been involved in any way in lending your passion and skill to help me make music over the last few years I am so grateful, especially to my wife Sarah, who has listened to every minute of it (even the really weird stuff).
I don't know what comes next. In the crisis we are facing and the rapidly shifting artistic landscape caused by it, that sense of uncertainty is even more pronounced. It reminds me that my hopes are not in something as fleeting as music, precious and powerful as it is, but in the one who has given it: my unchanging Saviour Jesus Christ, the same yesterday, today, and forever. It's been a delight to spend this amount of time serving him by creating music. We celebrated by playing some appropriate social distancing sport – frisbee.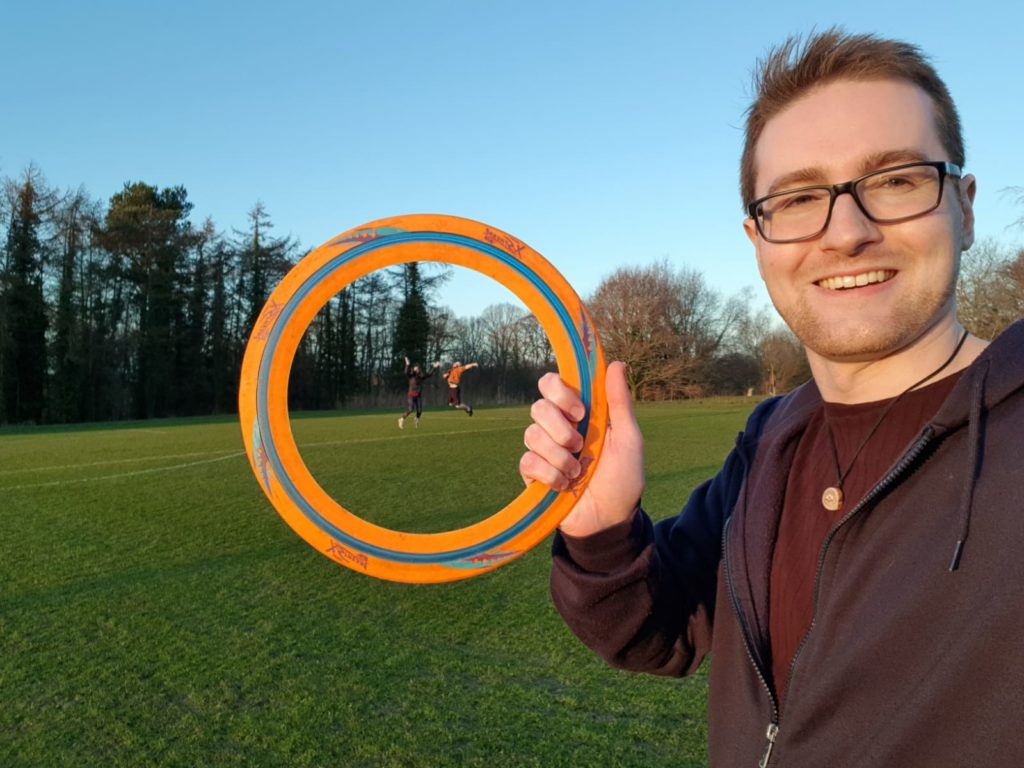 While March (and no doubt the coming months) featured some disappointing cancellations and delay to projects and performances, I'm very thankful to still have compositions to work on, and music to share with you! The U.S. premiere of Asphyxiate has been delayed for the foreseeable future, as has the world premiere of The Blue Bird by the Gesualdo Six in Dublin. PANIC is also unlikely to be performing at London's Ikletick Lab in May, but I hope to have more PANIC news soon. Delighted to announce that Laniakea, a work for orchestra and choir commissioned by Coole Culture, is scheduled to be performed in Coole Park, Galway, September 26th 2020, as part of the Galway European Capital of Culture 2020 celebrations. The performance will be filmed for broadcast. Finally, I am able to share William Cole's performance of Shards on a Beach.
Stay safe everyone!