Updates on the website have been a bit slow as of late as I've been working on the thesis and portfolio for PhD submission – which is coming up soon! January and February saw a couple of premieres: Tearing as it is Woven by the Chamber Choir Ireland, Eloheinu by Mosaic Voices, Shards on a Beach by William Cole of the Ulster Orchestra, The Anguish of John Paton by Orlando Jopling of the London Symphony Orchestra, and a performance of Stutter and presentation with PANIC Music Ensemble down in Dublin. Three of my short anthems, Hinneni, If ye love me, and More than Gold were chosen as repertoire for this year's London Festival of Contemporary Church Music Festival.
I was delighted to be selected as an Emerging Artist with the Belfast based organisation Moving On Music, who'll be supporting me in 2020 for a variety of projects, including a collaboration on a new work with pianist Cahal Masterson. Several exciting upcoming performances: PANIC will be playing at the MUSLab 2020 International Festival of Electroacoustic Music at London's Icklectik Art Lab on May 2nd, and my electronic piece Crossing the Firth will also be played. On April 9th, The Gesualdo Six will premiere my work The Blue Bird, setting the famous Mary Elizabeth Coleridge poem, at St. Ann's, Dublin. Tickets are available here.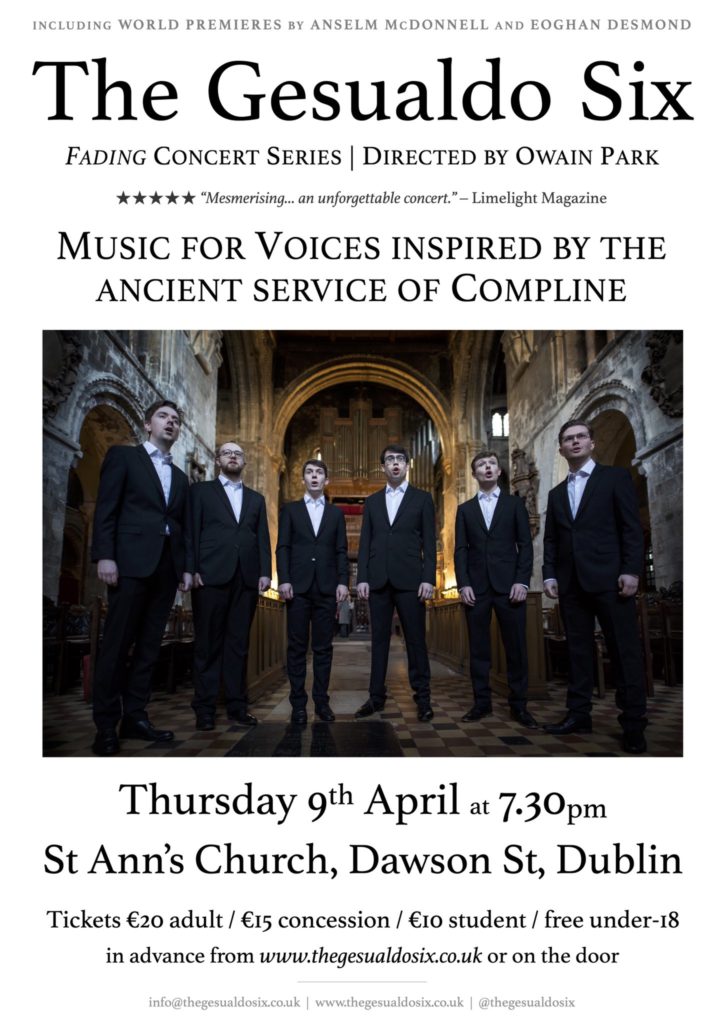 Next major thing is the PhD submission, and I'm working away at this year's two major pieces: commissions for the National Concert Hall Dublin and the London Symphony Orchestra, so updates may be delayed for the next few months!