Thank you to Robert Hugill of Planet Hugill, who gave my debut CD Light of Shore 4 stars in his recent review, saying "This is a substantial and thoughtful disc, McDonnell's music is not always an easy listen, and perhaps the contrasts and complexities that it contains are a musical reflection of the multi-layered nature of what it means to be a composer in a community as complex as Northern Ireland. The performances on the disc are all first rate, and it is clear that McDonnell's music can be technically demanding, but extremely rewarding." You can read the full review here.
Thank you also to Andrew Shiels of Elective Hermit, who reviewed Light of Shore at the start of the month, describing the disc as "Here's a delightful ear wiggler for you! In this his first album, Belfast-based McDonnell presents a wide-ranging and immensely interesting set of sonic experiences." You can read the full review here.
In other news, I've been working on several new pieces: a project involving 3 primary schools in Belfast, a new commission for accordion, narrator, and electronics, a commission for Belfast brass band The First Old Boys', a commission from the Crash Ensemble, and I'm also involved in the Royal Scottish National Orchestra Composer's Hub (read more on that here). Delighted to be on this scheme with so many friends! More on all that soon, I've been too busy writing notes to do much updating to the website…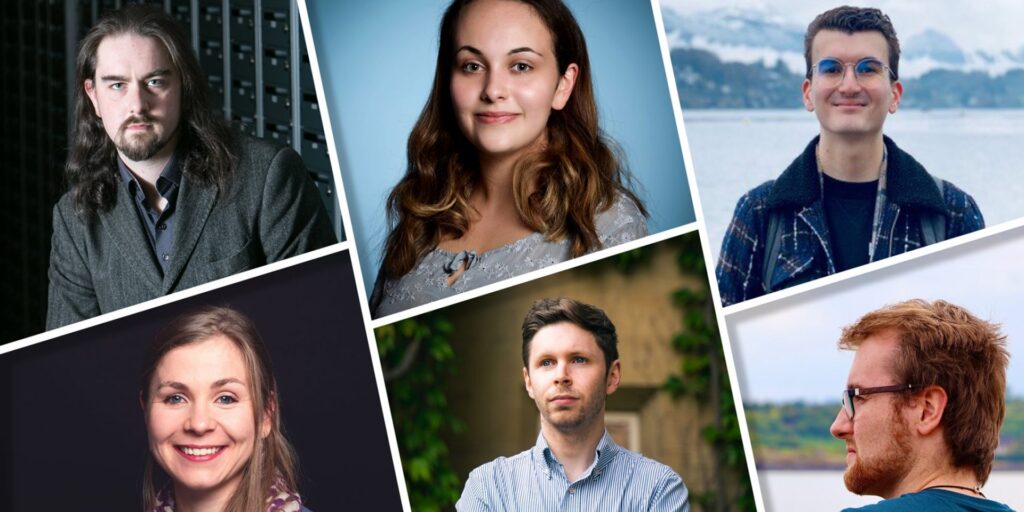 Two recordings are available from November: Coimheascar, commissioned by BBC Radio 3, and I Thirst, which received its live premiere in Cardiff University by the CMG Vocal Group, conducted by Dr Robert Fokkens. Several tracks from Light of Shore were broadcast on BBC Radio Ulster, Lyric FM, and Con Tempo (Montreal, Canada).
You can watch I Thirst at this link, from 45:20.
https://cardiff.cloud.panopto.eu/Panopto/Pages/Viewer.aspx?id=ec07755d-dd3a-4679-95e8-addc00b7ac21&fbclid=IwAR2anFbhst-UXF__kUkgQWu9quMcQRxlhDlG9xTcMNpJeO9zH8fjmxCJJRQ
Coming up in December: my first premiere in Thailand! Cross-Purposes will be performed in Bangkok on December 18th. Three Words for Light, my suite for cello and electronics, will be performed by Martin Johnson at a private album launch in the CMC Ireland in December.