The first performance of November was a second outing for Anthem for Doomed Youth, and it was a pleasure to conduct the Cantiunculae Chamber Choir in St. Patrick's Parish Church in Belfast.
PANIC Music Ensemble played the last in a series of concerts on November 13th, a performance at Dublin City University that included my piece Stutter. We're currently preparing for a guest performance on Dec 12th at the Contemporary Music Centre Ireland, where we're excited to be playing at their Christmas concert and premiering two of my collaborative works, Circle Machines and Where I go, I hear the noise.
Contemporary sopranos the Peridot Duo gave the New York and Boston premieres of Ezer in mid-November. I'm also delighted to find out that in March 2020 the St. Salvator's Chapel Choir will perform Asphyxiate on tour in the USA, dates and venues tba.
London based male voice choir Mosaic Voices have commissioned a new work for January 2020 setting a Hebrew text from their Shabbat service (they are the professional choir of New West End Synagogue). I travelled over at the end of November to meet the choir and their artistic director Michael Etherton to discuss the new piece.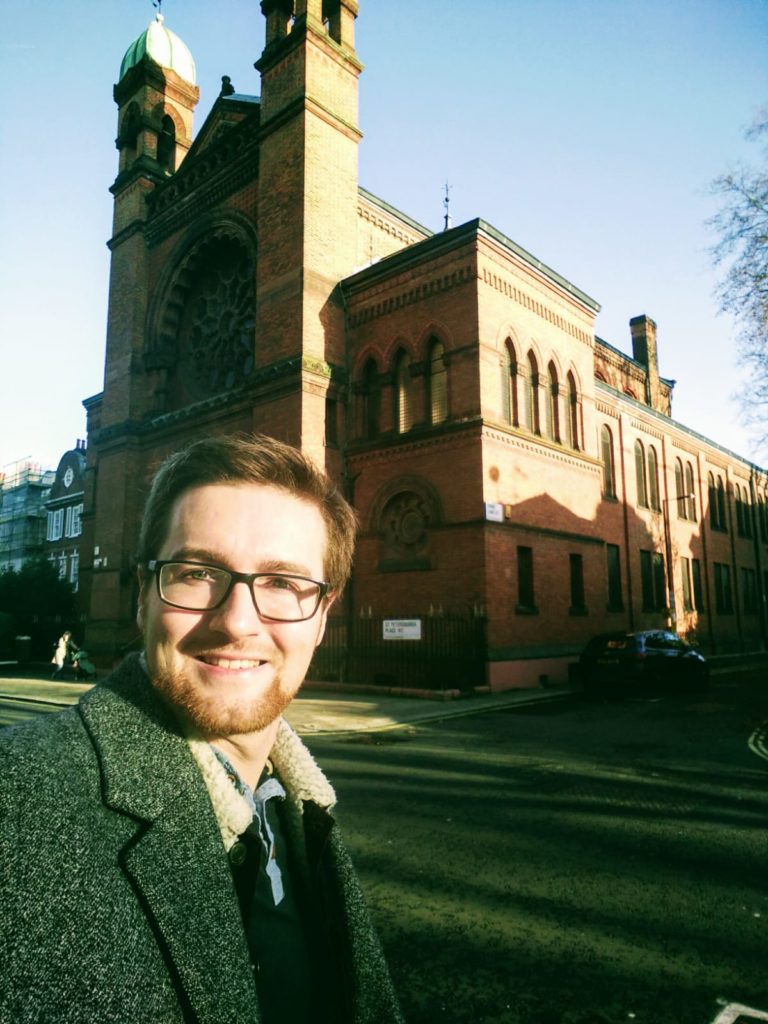 In other news, I'm grateful to I care if you listen TV for hosting a video of Stutter on their site, which can be seen here. Chris Robert's October performance of Hiraeth am nefoedd is now available on YouTube, thanks to Craig Jackson and the Broadcast Team at Queen's University Belfast for documenting the concert.