Adra  album from guitarist Chris Roberts, featuring my work Hiraeth am Nefoedd available from July 2019.
Annunciations: Sacred Music for the 21st Century, edited by George Corbett, available from May 4th 2019. Chapter 7.2 and 7.3 contributed by Anselm McDonnell. http://www.openbookpublishers.com/product/994
Available to order: Anselm McDonnell on James Macmillan's 'Annunciations' CD.
Review from Transpositions available here.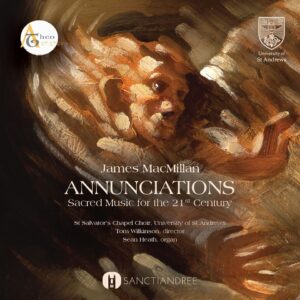 To commission a work, or to request scores/parts contact Anselm here:
Alternatively, scores may be purchased from the CMC Ireland