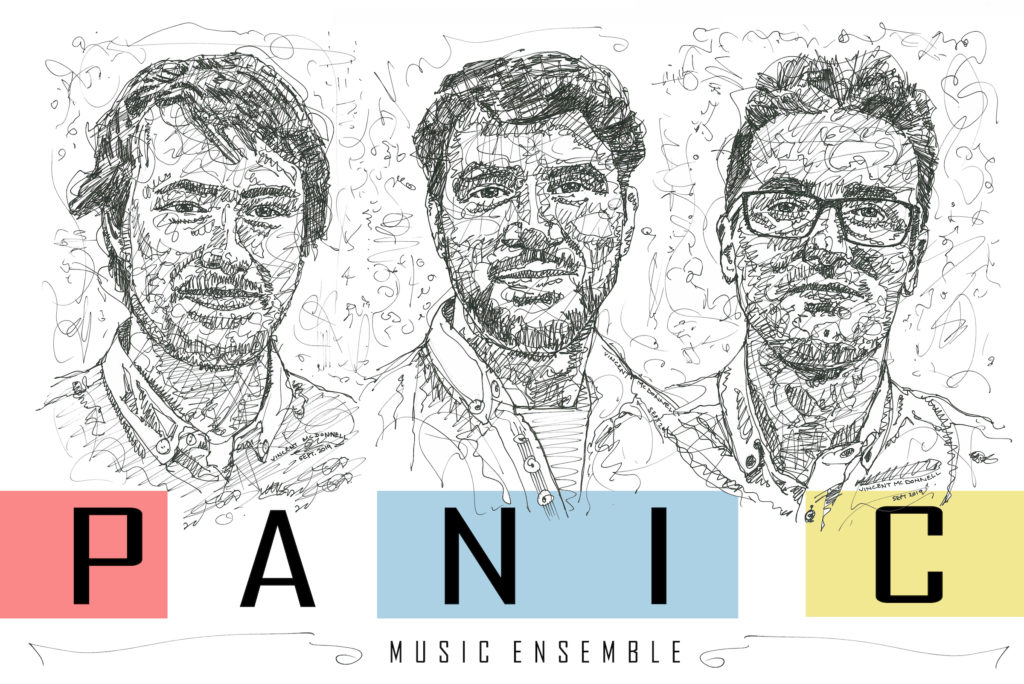 Formed in the summer of 2018, PANIC Music Ensemble is a new music group based in Belfast, currently consisting of myself on classical and electric guitar, composer and artist Martin Devek on piano, keyboard and electronics, and composer and improviser Patrick Moore on vocals. Our inaugural concert took place in Autumn 2018. PANIC aims to present the work of contemporary composers, and I have written several works for the group. We are interested in collaborating, so please get in touch if this is of interest to you. To listen to what we do, check out our SoundCloud and Youtube channel.
PANIC is scheduled for three performance dates in 2019, the first as part of the QUB Lunchtime series, a free concert on April 11th, information here.
In Autumn 2019 PANIC will perform two lunchtime concerts in Dublin. Information will be made available.